VOTE NOW!
The Open Photo Contest requires
Flash 9
to use the voting interface.

When the 4 photos are displayed, click on your favorite one.
Expect to see some photos displayed multiple times, but treat each round independently.
Go with your gut...don't think about it too much.
Expect addiction to set in.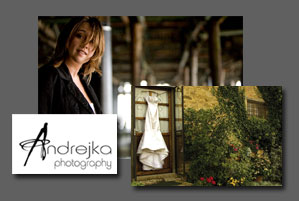 WINNER of Details!
"My first camera was a hot pink point and shoot at the age of 10. I should have known at that young age that photography would become more than just a hobby. It has seemed to follow me through the years; from being the yearbook photographer in high school to earning a degree in art and now it is my true passion and chosen vocation. I couldn't imagine doing anything else, the excitement and the love of life inspires me everyday." --Andrejka
From her hometown in Michigan to her travels abroad, Andrejka has developed the eye of a skilled photographer by documenting the difference light and texture make on the world. She creates a world of enchantment and wonder while balancing the reality of the moment. Her photojournalistic approach blends beautifully with traditional elements. Andrejka's focus is to capture the type of image that will never go out of style, it will never show it's age; it will always be a timeless work of art…. Just as her clients' special moments are timeless memories.
Andrejka has been photographing weddings in Michigan and California on and off for the past eight years, but it wasn't until the last couple that her business has become her passion. Her work has been featured in a variety of magazines, websites, and marketing ads. Since 2001, Andrejka has divided her time between Mackinac Island, Michigan and her current home of Santa Barbara, California.
You could be featured too! Sign up and submit your photos and winners will be featured here.